Making the most from Spring Grazing
---
Mark Gorst talks through some tips on Spring grazing to ensure you maximise nutritional value...
---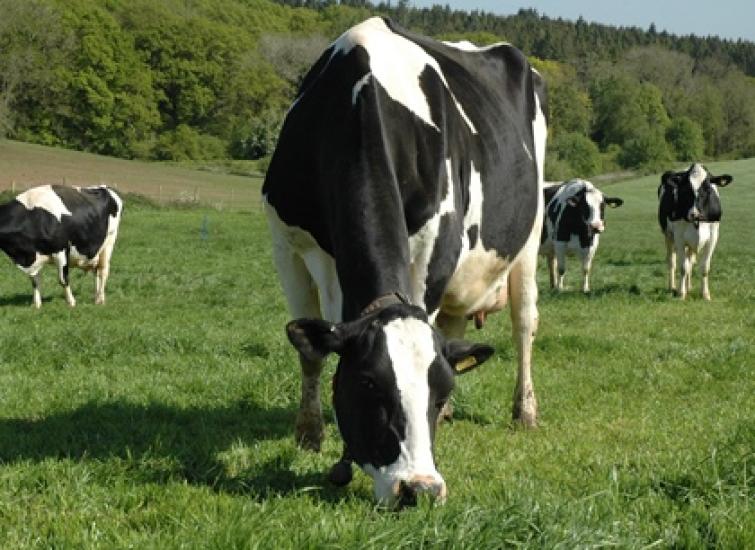 ---
With the arrival of Spring and the onset of the grazing season, we face a new set of challenges. This is on top of rising raw material costs, which may push producers to graze cows for longer, or even for the first time. What we must ask is how are we going to maximise the output from grazing cows?
Here are some practical tip to help decision making in the next few months:
Before Turnout
Complete a forage budget for the year and decide on the area to conserve
Walk the grazing fields to gain an idea of quantity of grass available for grazing
Add slurry and fertiliser to grazing ground if required
Check all fences, including electric fences
Clean water troughs and check for any leaks
Make sure tracks are clear of any sharp objects or stones
Organise facilities so that cows are not waiting to go back to grazing after milking
Teach staff how to move cows quietly so that they are not stressed
Selecting Animals to Turnout
Start initially with pregnant cows over 150 DIM giving less than 28 litres. Weather and grass growth can change this selection.
High yield fresh cows may be turned out but ideally for short periods after the TMR has been fed to them in the morning.
Do not put out any sick cows especially lame and cows with mastitis.
Set Targets
Set grazing targets kg.DM for grazing cover. Target 2,700 to 2,900kg DM/Ha and residual covers after grazing should be 1,500 to 1,600kg DM/Ha. Any covers that get higher than this, include it in first cut. Complete first cut early to make it available for the second round.
Work out approxiamate days it will take to get round first grazing. Pick heaviest covers to graze first.
Don't expect cows to eat 14kg DM/day in the first 2 weeks. Allocate 4kg DM/day in days 1 to 3, 8kg DM/day in days 4 to 8 and so on. Balance the ratio accordingly.
Work out available DM, for example, 100 cows with a target of 10kg DM/day which gives a total of 1,000kg DM/day. If the cover is 2,700 and the residual left is 1,600kg thaen 0.91ha is required per day.
Live by the targets you set but be flexible to change as growth changes.
Getting the most from Spring grass
Good planning and accurate execution will help prevent management mistakes being made at turnout, however, there is still one hidden nutritional danger.
Spring grass has high levels of rumen available protein that the cows cannot use efficiently. This results in high levels of rumen ammonia which is transported in the blood as urea. High urea levels raise uterine pH, which can have a potentially toxic effect on permatoza and oocytes and can cause hormonal imblances by depressing progesterone in the early breeding period.

We'd advise you to discuss and create a simple feeding plan to take into account all of the changes that may happen in the season, making sure you cover every eventuality. For example, a feeding plan to cover keeping them in on a rainy day, putting them out on a morning but bringing them in on an afternoon etc.

If you'd like any further information, please just get in touch with your Ruminant Specialist at Advanced Nutrition or call the office on 015242 63139.
---
〈 BACK