Welcoming Winter
---
As we head through these next months, we start to think about preparations for Winter to maximise the health of your dairy herd...
---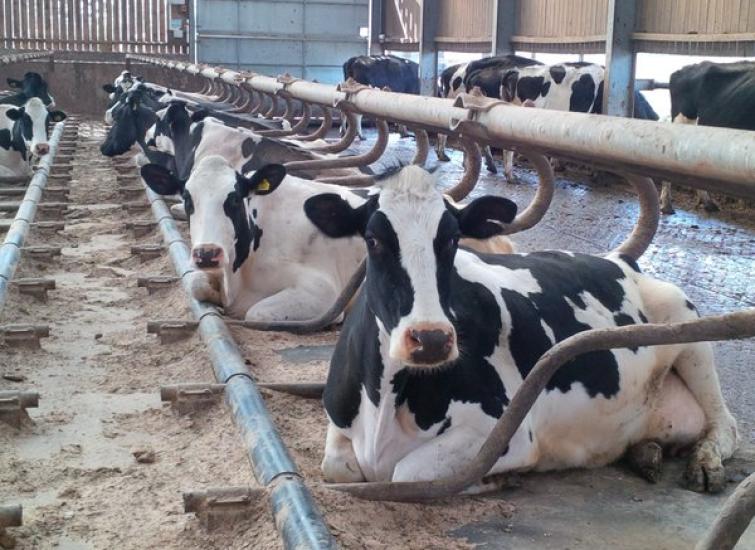 ---
1. Do you have adequate lighting?
It's well documented that providing the right amount of light for your cows can increase milk yields from 7-8%, so here's some preparation tips ready for the dark evenings...
Cows need 16 hours of at least 200 lux and about 8 hours of <50 lux.
Why not download a lux light meter app for your smart phone to establish levels of lighting in your buildings?
Ventilation and lighting are worth looking at together, improving ventilation can also improve lighting
Look into having lights on a timer - that way they can come on prior to stockmen arriving can aid heat detection with cows being up and active.
Think about how feeding areas, water troughs and lanes are going to be lit, making sure that the lighting isn't going to produce any shadowy areas or light reflective surfaces.
2. Have you done a forage analysis?
Forage analysis will change throughout Autumn and winter as clamps continue to ferment and different fields and cuts are reached.
Analyse forage when any sign of change is detected.
3. Do you need to repair damaged grassland?
Check for compacted soils after prolonged rain as these soils make it difficult for plant roots to access oxygen.
Check for leaching of key soil nutrients by taking soil samples.
Soils should be between a pH6 – 6.5 for grass and clover ley.
4. How's your heifer rearing?
Start to think about shed design for Autumn/ Winter in preperation for a drop in temperature...
Ventilation is just as important in winter as in the warmer months as airflow is critical for reducing diseases such as pneumonia
Think about using a smoke test just to see how the air flows in your shed - this will give a good indication of ventilation
Check the shed for any potential drafts and think about how you can create a micro climate for the calves when the temperature does drop low
---
〈 BACK