Milk Components
---
Bryn Davies explains the factors affecting milk components and why we need to get a handle on this crucial information.
---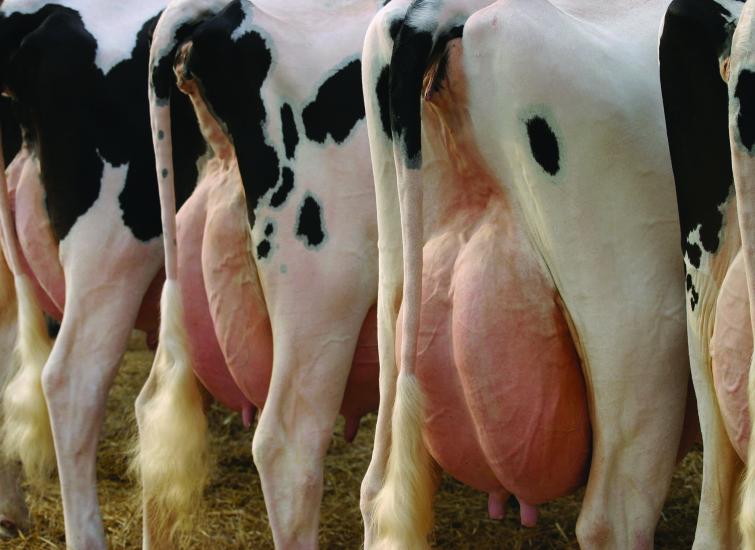 ---
Understanding milk component levels is an essential part of herd management, not only are they indicators of cow health and nutrition, but component levels can directly impact farm income. It's therefore really important that we understand how to maximise all milk contracts that are payment based on kilogrammes of milk solids.
Unfortunately, our predominant breed Holsteins, have the lowest fat and protein % content, currently the breed average is 8871kgs @ 630kgs milk solids, (3.92% F & 3.18% P). Thinking strategically, maybe we need to be considering the use of the Jersey cow more? This breed is currently producing 5962kgs @ 549kgs milk solids, (5.6%F & 3.6%P,) but with more scope to increase.
Within each breed, genetics and inheritance account for 55% of the difference between cows in protein and fat content of milk. These traits are more highly heritable than yield of milk and components. Milk yield is positively correlated to yield of fat and protein; however, milk yield is negatively correlated to fat and protein %. The industry wide use of high yield sires has led to only a modest increase in fat and protein % over time.
Of all the factors affecting milk composition, nutrition and feeding practices are most likely to cause problems. Management changes can lead to quick and dramatic results of fat and protein. Milk fat depression can be alleviated within 7-21 days by changing the diet. Milk protein changes however, may take 21 – 45 days or longer if the problem has been significant and over a long period.

Rumen function has a major part to play in supplying adequate energy, protein and balanced amounts of rapidly fermentable carbohydrate and effective fibre; all of which are vital in maintaining optimum levels of milk components. The challenge in feeding for milk components is that high energy, low fibre diets that increase milk protein are likely to reduce fat levels!

On top of this there are many other factors that will contribute to affecting milk components:
Feed Management
Cow Condition
Energy Intake/Density
Deficiency of Crude Protein
Concentrate Intake
Forage Level and Physical Form
Added Fat
Feeding a balanced ration that meets the chemical and physical needs of the cow is underpinned by key management practices. These include regular forage tests for energy, minerals and protein and TMR audits which help to evaluate forage and TMR particle size. Milk recordings to track component yields and problems, along with body condition scoring to evaluate the success of nutritional programmes are both also commonly used.
The team at Advanced Nutrition can help evaluate your milk recordings to add value to your output.
Please get in touch for more information on 015242 63139 or email office@arn-ltd.com.
---
〈 BACK