X-Zelit - Removing the headache of calving
---
Calving issues came to a head two years ago at Beckside, Silecroft, Millom
---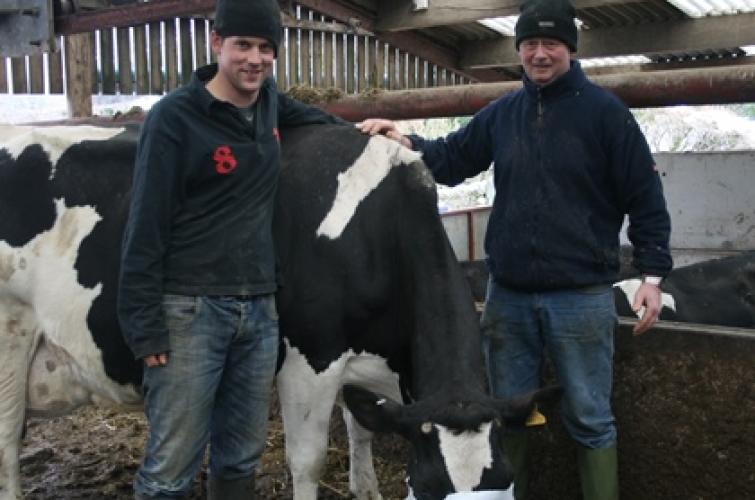 ---
R. Morris-Eyton & Son
Beckside, Silecroft, Millom
200 cow herd
Average yield 9,725 litres per year
Calving issues came to a head two years ago at Beckside, Silecroft, Millom, where Robert Morris-Eyton and his team, Stuart Benn and Michael Barnes manage, in one group, a 200 cow herd averaging 9,725 litres milk sold per year.
"Two cows per month suffered from displaced abomasums requiring veterinary intervention and a proportion of those were culled," Stuart explains, "At the time we used fire brigade measures and treated every second calver or older with IV calcium. Overall, the cows were really struggling. They didn't want to milk immediately after calving, and we had to wait three weeks to determine their potential performance."
"Enough was enough. In 2011, we decided to introduce an official dry cow regime and discussed measures with our consultant. He identified calcium imbalance to be at the heart of the problems and advised us to introduce X-Zelit to a strict dry cow diet. During summer dry cows are held on bare pasture while those near to calving are housed at night and fed straw plus a supplement to provide 110MJ ME daily."
"Since then, we've abandoned routine IV calcium treatment, in fact we've used only 12 bottles since 2011. Calving assistance has fallen from 50% to 10%, and nowadays we tend to leave them to calve themselves, unless the calf is malpresented," says Stuart. "Displaced abomasums are a thing of the past and as soon as cows calve they have more energy and appetite. Milk can be seen to be increasing from day one."
---
〈 BACK