X-Zelit - Crathorne Farms
---
A new milk fever prevention strategy pays dividends for both man and beast. The Dugdale family run a 400 cow, autumn block calving herd, on a grazing and forage based system based at Crathorne Farms, Crathorne near Yarm in North Yorkshire.
---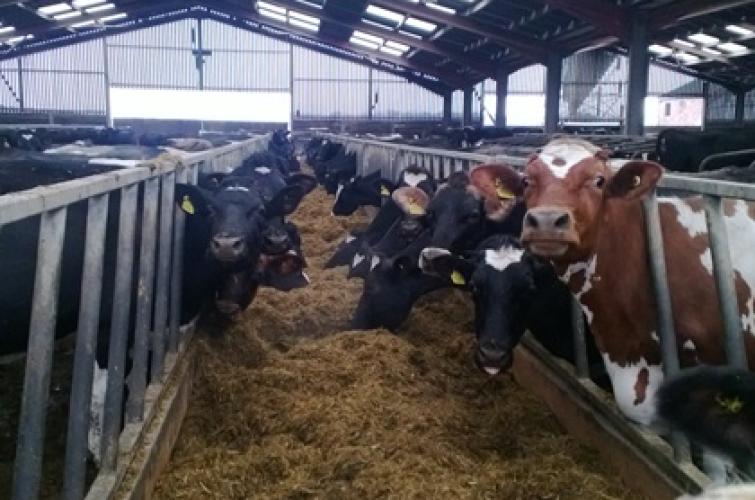 ---
Cows calve outdoors between August and October, weather and grass dependent, with grazed grass and late baled grass silage the only forage source for dry cows. Until last year all dry cows were fed a blend containing magnesium supplements pre-calving, as well as, having free access to proprietary Dry Cow buckets.

Milk Fever
Milk fever has always been a major problem at Crathorne despite massive effort put into its prevention. Head herdsman, Graham Bell, has always had a huge task on his hands coping with milk fevers during the calving period.
It's well documented that Jersey or Jersey crosses are more susceptible to metabolic disorders at calving. Add to this, an all grass diet and variable weather conditions and the potential for disaster is great! The time and effort required in administering calcium to cows with milk fever and those more prone to it put a real strain on the whole team.

Benefits
X-Zelit has really benefitted Crathorne Farms as you can see in the PDF. Joe Dugdale commented:
"This is the first milk fever prevention strategy we have used that is simple, saves time, and appears to really work. Unlike previous years, we are not constantly worried about the calving cows. We have hardly needed to assist any cows this year and now have the confidence to let the cows get on with it. Cows look better post calving too, their appetite seems greatly increased."
---
〈 BACK