Pioneering the 360 Degree Approach
---
Debby Brown explains how a whole farm approach has made a significant impact on High Woodifield Farm.
---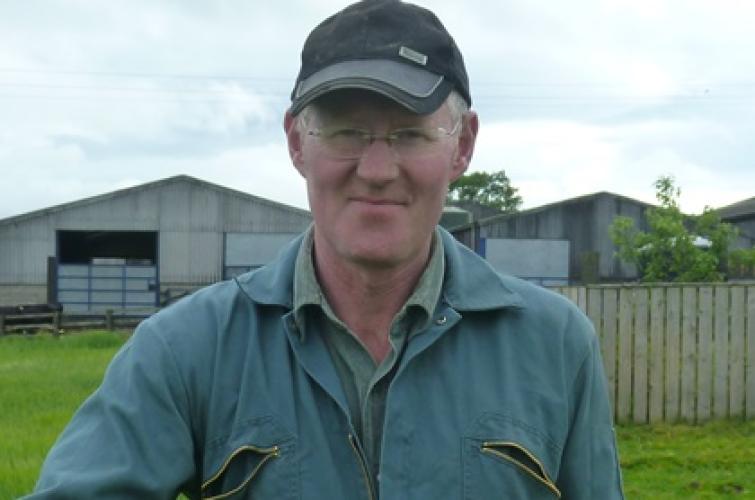 ---
Debby Brown explains how a whole farm approach has made a significant impact on High Woodifield Farm.

Dairy farmer David Walker, was concerned about milk yield and fertility performance, but couldn't get to the bottom of what was causing the issues with his herd. Forage quality was excellent and yet the cows were not performing to their potential and the calving interval was slipping.

Working with Advanced Nutrition, these issues have been turned on their head, using a "whole farm approach". Looking at the farm's business model Debby investigated forages (home grown and otherwise), cow health and inputs into the business. Bottlenecks were identified and a strategy produced to increase efficiencies on farm.
Diet
David has high quality home grown forages, but we suspected they could be leading to rumen acidosis. Straw and rumen buffers were added to the diet as the silage was actually too powerful. 4kg of straw per cow per day was added to the mix to try and control rumen acidity. David explains,

"We saw an improvement but it was clear that we needed more so Debby suggested we added Rumisaf Farm Pack"

The pack contains protected live yeast, easy to use through a mixer wagon. David started using it at the recommended rate of 50g/cow/day and saw an improvement within a couple of weeks.

The 110-cow herd, milked at High Woodifield Farm, near Crook in County Durham, were fed a TMR ration comprising grass, silage, wholecrop silage and Alkagrain, as well as rolled barley, sugar beet pulp and molasses. Feed is topped up to yield in the parlour.
Balancing Calcium
Before working with us, David was also having problems with retained cleansings, so his dry cows are fed DC X-Zel prior to calving. It's a feed supplement, which brings the calcium from the diet in the small intestine. This takes away the hassle of worrying about the diet as far as calcium balance is concerned. David comments,

"It's very rare that I have retained cleansings or bad calvings. In fact 9th calvers, calve like 2nd calvers. General cow health and post calving energy is fantastic"
Re-seeding to meet nutritional requirements
The farm has also re-seeded with the right mix of hybrid grasses to help meet nutrient requirements needed in early lactation. The results have been fantastic from the first, second and third cuts.
Improving efficiency
Soya was taken out of the ration and Optitek is being used to utilise rumen protein better. This has cheapened the diet but maintained the milk yield.

We have also combined the wheat grown on the farm and have treated the wheat to produce an Alkagrain. We've clamped the straw pre-chopped and treated it with urea to preserve it. This has given us a ready source of pre chopped straw which has meant a much better mix for the dry cows, meaning even less issues post calving and all cattle are seen bulling within 10 days of calving. The straw has also been incorporated into the milking mix which has enabled the mix to be light. Also, with the straw being pre-chopped it has reduced mixing time and reduced sorting.

By putting together an individual nutritional plan, the rewards are being reaped, as David explains...

"The biggest change was in cudding - cows started cudding normally again and general cow health seemed to improve. Although cows were struggling before they now look better and we've seen a marked response of about 7 litres/cow/day in the high yielding group"

As well as having an impact on milk production, fertility has also improved, with calving to conception down from 137 days to 110 days and calving to first service down by 11 days.

Based on current performance, milk yields are expected to be running at just over 10,000 litres for a 305 day average and milk quality is good at 4.1% butterfat and 3.15% protein.

David doesn't see himself making any changes to his nutritional approach in the near future. "The support we've had from Debby has been fantastic and we will continue to focus on growing high quality forages and using as much home grown forage as we can," he concluded. "I am pleased with the results that we get from Rumisaf, Optitek and DC-Xcel too, so that is definitely part of our ration moving forward."
---
〈 BACK